Send us your info and someone

will contact you.

Yes, I want to hear about  Brock Driver Education School news and discounts! (We'll never share your email with anyone.)

Brock's Driver Education School

An agent of Brock Driver School will contact you to help you complete the registration process

At Brock's Driver Education School, our lessons are set up hourly, or two-hour blocks.  You may contract any number of lessons.  The lesson begins when the instructor picks you up at home or another convenient location.  During the first lesson the instructor will be teaching and evaluating your driving.  At the completion of your contracted lessons, the instructor will present a disposition sheet showing  your areas of deficiencies, and recommendations.

You may pay in advance the total cost of your contracted lessons, or you may pay for each lesson as you take it.  We accept  cash, personal checks, Master Card or Visa Card.

Our instructors are available six days a week, Monday through Saturday.  You may schedule a lesson any time between 11:00 a.m. and 5:00 p.m.

Each Year over 40,000 people are killed on our road systems and over 18,000 people are seriously injured and disabled.

WE KNOW THE CAUSE............ WE KNOW THE CURE!

Reduce your chances of getting hurt or dying in a car accident

Be the best driver you can be!

Please call 706-869-1440 or 706-863-6999 for additional information.

Our Office Hours : Monday through Friday 10:00 AM to 5:30 PM.

Over 28 years of experience

Thank you for choosing Brock's Driver Education School as,

"The Key to Safe Driving."

Home
|
Contact Us
|
Driver's Ed
|




                             Copyright © 2013 Brock's Driver Education School Inc. All rights reserved
2 Convenient Locations

Call Today!  706-869-1440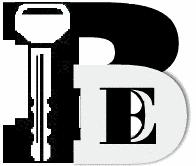 Brock's

Driver

Education School

"The Key to Safe Driving."