Send us your info and someone

will contact you.

Yes, I want to hear about  Brock Driver Education School news and discounts! (We'll never share your email with anyone.)

Brock's Driver Education School

An agent of Brock Driver School will contact you to help you complete the registration process

IS ROAD SKILL TESTING!

Effective July 1, 2005,  Brock's Driver Education School was officially certified through the Department of Driver Services to administer the Road Skills Test.  When your child becomes eligible to obtain his or her Class C or D License, you have the option to allow Brock's Driver Education School to conduct the State required Road Skills Test for your convenience.  The program works as follows: 

•

A student must have successfully completed thirty hours of classroom                 and six hours of behind-the-wheel training (30/6) from Brock's Driver                Education School
•

Have had their Learner's Permit for one full year and a day
•

Must be a full-time student in school
•

The fee for the Road Skills Test is $50.00 (Fee subject to change)
Upon successful completion of the Road Skills Test, the student must take the following forms to the local DMV to receive his or her Driver's License:

•

Parental Verification Form (stating the student has received a minimum              of 20 hours of on-the-road driving training in conjunction with a driver's            education class)
•

A Georgia DMVS Certificate of Attendance (signed and notarized from                 your child's school)
•

An Alcohol and Drug Awareness Program (ADAP) Card
•

License fee of $10.00 (cash only)
•

30/6 Certificate of Completion Form
•

Road Skills Test Certificate Form
Note: Road Testing through Brock's Driver Education is an option.  Students may continue to schedule appointments at the local DMV without cost. Our service provides parents/students with the advantages of convenience, no long wait, and familiarity with our vehicles, instructors, and staff. 

If you are interested In PARTICIPATING in this opportunity, please contact Marian Brock to schedule your appointment (706-869-1440).

We are excited to partner with the State to administer on-the-road tests for Georgia teenagers.   We look forward to assisting your child in a smooth transition to becoming a new and responsible driver.

LICENSED BY THE GEORGIA DEPARTMENT OF DRIVER SERVICES.

Please call 706-869-1440 or 706-863-6999 for additional information.

Our Office Hours : Monday through Thursday 10:00 AM to 5:30 PM.

Over 28 years of experience

Thank you for choosing Brock's Driver Education School as,

"The Key to Safe Driving."

Home
|
Contact Us
|
Driver's Ed
|




                             Copyright © Brock's Driver Education School. All rights reserved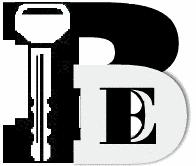 Brock's

Driver

Education School

"The Key to Safe Driving."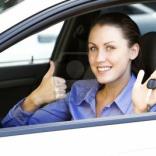 Call Today!  706-869-1440